Getting Started with Online Dating: A Guide for Singles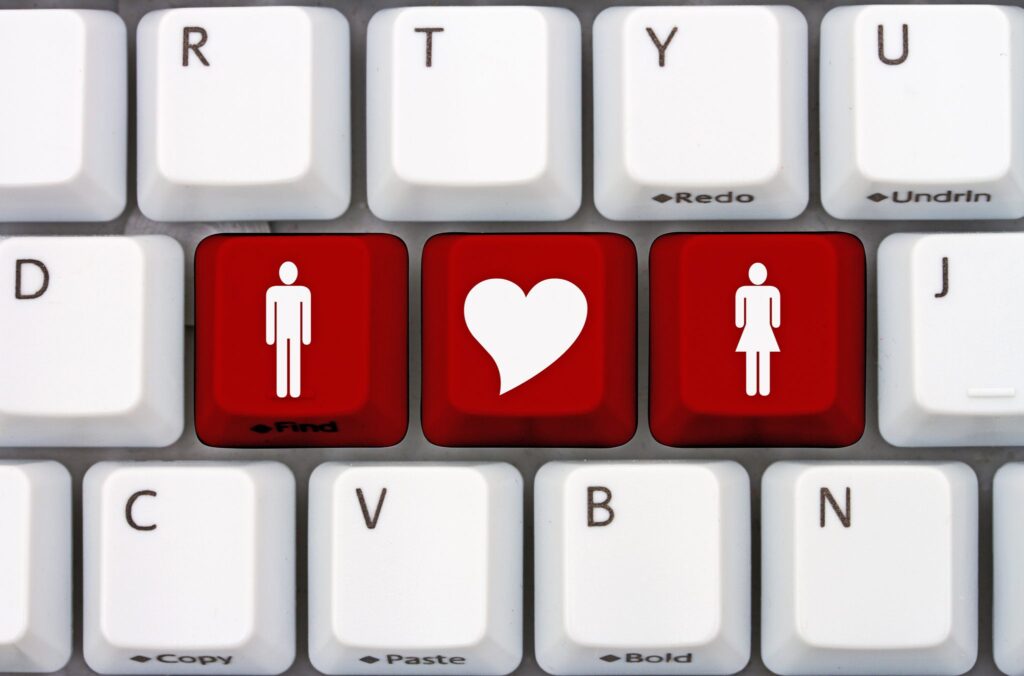 The digital era has introduced a new dimension to the search for partners: online dating platforms offer countless opportunities to meet potential partners. However, delving into the world of dating sites and online matchmaking requires finesse and some basic knowledge. In this guide, we take a look at the essential aspects of online dating within a dating platform, starting from choosing the right dating platform to crafting the first message and mastering the art of showing interest without being intrusive.
Choosing the Right Dating Platform
Before you dive into the realm of online dating, it's crucial to choose the right platform. Each platform caters to its specific audience, features, and unique aspects. Make sure that the chosen dating platform aligns with your preferences and goals. Are you searching for a serious relationship, casual fun, or new friends? Research various dating websites online, read reviews, and user experiences to make an informed decision.
First Message: Dos and Don'ts in Online Dating
Once you've found a suitable dating site for your search, after signing up and creating an appealing self-description, you'll proceed to search for singles and initiate contact. The first message is often the key to piquing the other person's interest. Here are some dos and don'ts to consider for your first message:
Do's
Be authentic: Don't pretend and just be yourself. Honesty lays a solid foundation for any relationship.
Personalization: Write an individualized message that addresses the profile and interests of the other person. This shows that you've genuinely engaged with their profile.
Positivity: Start the conversation on a positive note. Compliments about shared interests or a smile in a photo can provide a good starting point.
Don'ts
Mass messaging: Avoid sending the same message to multiple people. It comes across as impersonal and shows a lack of interest.
Clichés and platitudes: Steer clear of overused phrases or excessive flirting. Be creative and unique in your approach.
Getting too personal: Avoid discussing intimate or personal topics in the initial messages. Keep the conversation respectful and appropriate.
Showing Interest Without Being Intrusive
Displaying interest is important to keep the conversation flowing, without coming across as pushy. Here are some tips:
Ask questions: Demonstrate genuine interest by asking about the other person's hobbies, interests, and experiences. This shows that you're invested in their life.
Be patient: Don't push for quick responses or meetings. Everyone has their own pace. Respect this and give the relationship time to develop.
Highlight common interests: Share your own interests and find common ground. This can serve as a basis for deeper conversations and maintain mutual interest.
Continuous communication enhances getting to know each other
Once the conversation is underway, it's vital to maintain consistent communication. Here are some steps to continue getting to know each other online:
Vary the conversation: Avoid monotonous conversations solely consisting of questions and answers. Share personal anecdotes, stories, and experiences to establish a deeper connection.
Use humor: Humor can be a great way to lighten the mood and create a positive atmosphere. Share funny stories or anecdotes to laugh together.
Respect boundaries: Be attentive to respecting the other person's boundaries. If there are certain topics or questions they'd rather not address, show understanding and steer the conversation toward other subjects.
Transitioning from Online Chatting to In-Person Meeting
Once you've built a certain connection, transitioning from online chatting to an in-person meeting can be exciting yet challenging. Here are some pieces of advice for the next step:
Timing is crucial: Don't wait too long to propose a meeting if you sense a connection. Appropriate timing demonstrates your genuine interest.
Meeting suggestions: Propose something aligned with shared interests. This shows that you've listened attentively and put thought into it.
Relaxed setting: Choose a comfortable location for the first meeting, such as a café or a park. This creates a relaxed atmosphere for an easygoing conversation.
Senior Dating: Love Knows No Age
Online dating isn't exclusive to younger generations—it offers a wonderful opportunity for people over 60 to find new relationships through the internet. In the second half of life, the demands for a partnership might be different, and often there's a level of life experience and maturity that can enrich the getting-to-know process. Similar principles apply to senior dating as for younger age groups: authenticity, shared interests, and respectful communication are key aspects. The variety of online dating platforms allows individuals in their advanced years to seek like-minded companions and find new love or deep friendships.
Online and Free Dating: Conveniently Meet Singles Without Costs
Free online dating has gained popularity in recent years. Many singles prefer platforms that offer them the chance to find potential partners without financial barriers. There are various dating platforms where you can search for like-minded individuals without the need for prior registration. This straightforward approach enables you to jump right into the search for relationships or friendships, without wasting time on complex signup processes. Furthermore, there are no costs involved, allowing you to freely utilize the platforms to get to know potential partners and make connections. This approach makes it easier for lonely individuals to initiate dating without costs, registration, or signup.
Online Dating – An Exciting Way to Find a New Partner
Online dating offers an exciting opportunity to meet potential partners, but it requires patience, respect, and empathy. As you navigate the world of online dating, remember to stay true to yourself, share your interests, and maintain open communication. Whether you're seeking a long-term relationship or new friends, online dating can be a fulfilling journey that leads to valuable connections.