Where to Meet Women: The Best Places to Approach Singles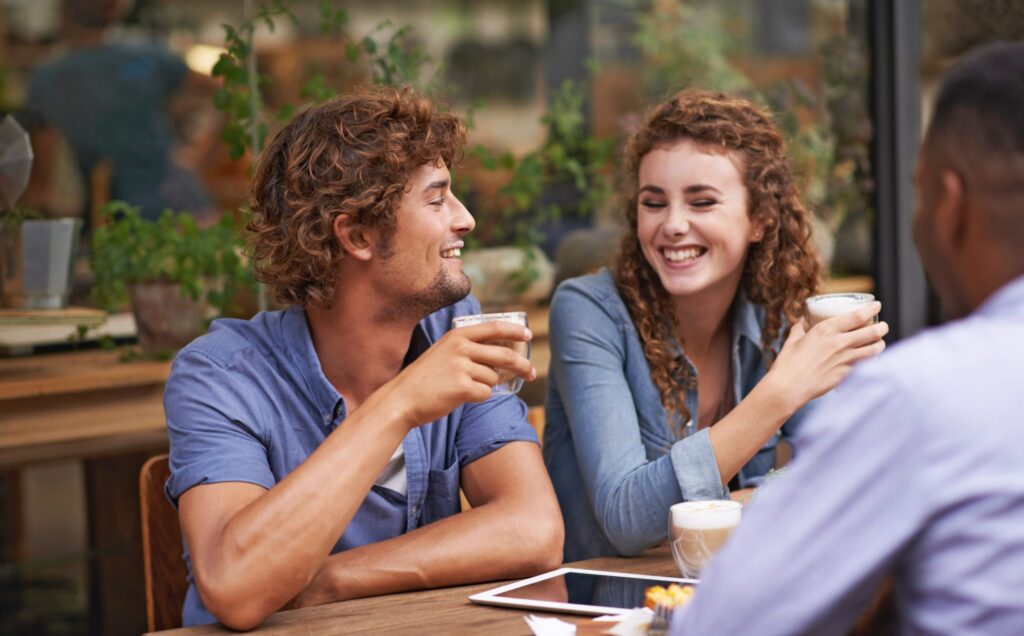 As a single person, it can sometimes be challenging to meet new people, especially when you have a specific person in mind. Meeting women can be a challenge, but there are places where you're likely to encounter single women. Below are some places where you can meet women and easily start conversations with them:
Meeting Women at Work
It might seem unconventional, but the workplace can be a great place to meet women. The job provides an opportunity to meet women in a professional environment and discover common interests. However, if you want to meet women at work, you should be cautious and ensure there are no rules prohibiting workplace relationships.
Meeting Female Singles at the Gym
If you enjoy sports, you can join a gym or a sports club to meet women with similar interests. There are many activities you can participate in, such as running groups, yoga classes, or dance lessons, just to name a few.
Approaching Women at Cafés
A café or bar can also be a good place to meet women. If you find a place where you enjoy spending time, you can relax and easily engage in conversations with other singles. It can be helpful to focus on a specific topic, such as current events, books, or movies, to initiate a conversation.
Social events like parties or concerts can be a great way to meet women. It can be beneficial to focus on a particular event or group to meet like-minded people. However, it's important to act in a safe and responsible manner when meeting new people.
Meeting Women through Online Dating
In today's digital world, online dating is one of the most effective ways to meet women, especially if you don't have much time to look for dates in bars or other public places due to time constraints or other reasons. There are many dating apps and websites like freshSingle that make it easy to find people with similar interests.
Here are some tips for successful online dating:
Create an interesting profile: Your profile is your calling card in online dating. Use a current photo that presents you in your best light and create an engaging description that highlights your personality, interests, and values.
Be authentic: Be honest in your profile and conversations with women. Avoid pretending to be someone you're not, as this can lead to disappointments and misunderstandings.
Read the woman's profile carefully: Before contacting a woman, read her profile to ensure you have shared interests and values. If you have a common interest, use it as a starting point for conversation.
Be polite and respectful: Be courteous and respectful in your conversations with women. Avoid being too pushy or inappropriate, and respect their privacy and decisions.
Be patient: Online dating requires patience and persistence. It may take some time to find a woman with whom you truly connect, so be patient and don't get discouraged.
Plan the first meeting carefully: If you've met a woman online and are planning a first meeting, choose a public place and let a friend know where you're going and whom you're meeting.
Online dating is a great way to meet women if you're patient, authentic, and respectful. Create an interesting profile, read women's profiles carefully, and maintain politeness in your conversations. By following these tips, you're likely to connect with a woman online who is a good match for you.
Approaching Women at the Supermarket
It's also entirely possible to approach single women while shopping, but there are a few things to consider to ensure that the encounter goes smoothly and doesn't end up being uncomfortable.
First and foremost, it's important to note that many women might be in a hurry while shopping and may not be in the mood to be approached. It's crucial to read the woman's body language and behavior to ensure she's open to conversation.
If you want to approach a woman while shopping, make sure to be polite and respectful. Avoid coming across as too intrusive or uncomfortable, and be mindful of respecting her privacy.
When approaching a woman, be direct and friendly. Introduce yourself and politely ask if she has a moment for a brief conversation. If she's not interested or in a hurry, respect her decision and move on.
Another tip is to look for commonalities to make starting a conversation easier. For example, if you notice that she's buying an item you also like, you can use that as a conversation starter.
Approaching single women at the supermarket is also a good way to make new contacts and meet women, but it requires a bit of finesse. Be polite, direct, and seek common ground to initiate the conversation. If you're respectful and authentic, you stand a good chance of meeting interesting women at the supermarket.
Basic Tips for Approaching Women Effectively
When approaching women, there are a few fundamental tips to consider. Firstly, find a common conversation topic to avoid boredom. It's also extremely helpful to have a positive attitude. A smile is always welcoming. Additionally, listening attentively and showing interest in the other person's needs and interests are crucial.
There are many places and opportunities to meet women. Having a positive mindset and an open attitude is important, along with ensuring you act confidently and responsibly.
Learning How to Approach Women Successfully
Approaching women might be a challenge for some people, but flirting is a skill that can be learned. Here are some tips to help you approach women successfully:
Be confident: Have confidence in who you are and what you have to offer. Being confident will make you more comfortable when approaching women.
Practice in different situations: The more you practice flirting with women, the easier it becomes to approach them. Start with small talk with strangers in your surroundings and gradually progress to conversations with women.
Look for common interests: When approaching women, search for commonalities, such as shared hobbies or interests. This makes starting a conversation easier.
Avoid being pushy: Women don't appreciate being approached in a pushy manner. Pay attention to their body language and behavior, and avoid approaching women who show no interest.
Be authentic: Don't pretend to be someone you're not when approaching women. Just be yourself and let your personality shine.
Listen and show interest: When talking to a woman, listen attentively and show interest in what she's saying. This makes you more likable and shows respect.
Use humor: A good sense of humor can work wonders to lighten the mood and break the ice. Be humorous, but avoid being excessively jokey.
Approaching women is a skill that requires time and practice. Be patient and don't get discouraged if you face rejection or it doesn't work out immediately. With time and experience, it becomes easier, and you'll find more success with women.
More Tips for the Initial Introduction
Of course, there are many more tips that can help you approach women successfully. Here are further pieces of advice for the initial introduction:
Make eye contact: Before starting a conversation, establish eye contact to signal your interest and show confidence.
Be positive and optimistic: Women appreciate men who are positive and optimistic. Avoid negative or depressive topics when approaching women, and instead focus on positive conversation topics.
Be a good listener: Women value men who listen attentively and engage with them. Ask questions and show interest in what they're saying.
Give compliments: Compliment the woman, but make sure the compliments are genuine and not intrusive. A simple statement like "You look great today" can work wonders to improve the mood.
Be respectful: Respect the woman's decision and avoid being pushy. If she's not interested, accept it and move on.
Questions: Ask open-ended questions that allow the woman to provide more detailed answers and keep the conversation flowing.
Use body language: Your body language can convey a lot about how you feel and how you're perceived. Avoid appearing closed off or unsure and instead use open and positive body language.
All of these tips can help you approach women successfully and meet attractive singles. Remember that approaching women is a skill that can be learned and improved over time. Be patient, authentic, and confident, and you'll soon find success with women.